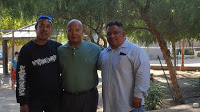 Bringing people together to study the Bible is the primary objective of the site. One of the most effective methods of discipleship is by sharpening one another (Proverbs 27:17) like iron sharpening iron. We can learn to have patience with one another. Patience is a virtue that believers must have as it is one of the traits of the fruit of Spirit (Galatians 5:22-23). It is also vital to set aside time to be with God. Through prayers, we get to hear and talk to God. Although prayer is the most effective communication tool, busyness often keeps us away from utilizing it.  Can you imagine how much better our spiritual walk would have been, had we set aside more time for prayers?
[Kosraean]
Sripen u se inge pa kuht in kuh in tuhkeni luti ke Kahs Lun God. In oana ke Soakas 27:17 su ma fwak, "Mwet uh alutluti sie sin sie oana ke osra uh ac sang tamla osra." Kuht enenu in mongfisrasr long ke mwe luti suc ma God El akola nu sesr. Kuht in esam pac lah sie ma yohk ke lutlut ke Kahs Luhn God pa puhruhe. Mwet liki ma nukewa, kuht enenu in puhruhe siyuk sin God ke kasruh mweyen Bible uh oakiyucki in fwal nuh ke oakwuck ac sripac luhn God. God El orekmakin puhs liki mwet 40 (Ahluhkwelah pihsen mwet 40 God el orekmakihn) in suhmuhslah  Kahs Lal ke lusen yac ahluhkwelah yac sie tausin (1,000 years). . Srihpen (Ke srihpen OR srihpac luhn God uh?) Kahs luhn God tia oasr ke kais sie puk in Bible nahtuhsr uh  kuh ke kais sie verse muhkwena  a God El sroaclihk (kuh kihtaclihk?) sripen ma suhmuhslah uh nuh ke book 66 nofon. Pa oruh enenuh na yohk se kuht in sislah pacl na yohk nuh ke luti ke Kolyuck ac Akwuck luhn God suc ahkuhteyucki ke Bible uh. 
Kuht e fin tiac luti ke Bible uh oacna ke God El orekmakihn Ngun Muhtahl in suhmuhsla uh, e tufwa kahlem ke ohiyen mukuikui lasr uh. Ohiyac lasr uh e oruh Kahs Luhn God in fwal nuh ke (kena lasr kais sie?) suc ma kol kuhtlac nuh ke tahfonglac / mwe ongiyac na luhlahp (?). Kuht enenu na in tia orekmakin Kahs Luhn God in sang ahfasrye lungse lasr sifacna. Kahs Luhn God uh tiac ma kuht mwet uh in orekmakihn nuh ke luhngse lasr sifacna.(?)   Ohiyac lasr uh enenu na in fahsr fal nuh ke Kahs Luhn God uh pa suwohs uh. Kuht liye ma inge ke ma suhmuhslah ke Kahs Lal.  Kolyuck luhn God uh ac ma Lungse Lal El fihliyac ke ma suhmuhslah mwet uh in kahlem kac. Ma se meet uh pa kuht in sang ahkfuhlaht lasr uh nuhsin God ke nuhnkacsr, insiasr, ac nuhnasr kewa . Na ahk luo pa kuht in lungse sie sin sie (Mat 22:37-39). Fwahk luhn Leum Jesus pa inge suc ma oracni Ma Sap Singucul ac nofon ke Wuleang Matu. 
Finsrak uh pa kuht in akacsruhi ke mwe lutlut uh ac in inse sefanna. Kuht fin oruh oinge, God El ac engan ke oruh lasr uh ac tuhfwah use insewowo nuhsesr in wi puhlakin ke Lung Kuhlacn Luhn God. Mwe siyuck se fanna lasr uh pa, kom efin ke sang nuhnak lom kuh in wi luti ke mwe lutlut inge, nunak munas orekmakin kahs Kosrae. Srike ke kuhiyom nofon, efin lihp na upac, na kom tufwa orekmakin kahs English.
Kulo,