Kunokon
By LM Driskell Jack
Tuesday June 30 2015
Sifac: Loacng NukeMwe Enenu Lun Mwet Ngiac
Mwe Read: Job 31:13-22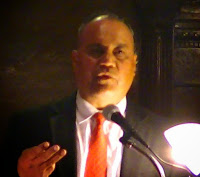 LM Driskell Jack
Greetings from Des Moines, WA! Ngan eis pacl uh, in kaksakin GOD Papa Tumasr ke el kulang ac pakoten nu sesr in sifwil ahse nu sesr in wi moul ke len misenge uh, Tuesday, June 30, 2015. Misenge, kut wi ahkuhlen kuh lun GOD Papa Tumasr ke ma mwowo puspus El ahkohla nu sesr in kacsre kut ke muhtehngacsr ac kacsrpacsr la kut oasr Washington, California, Georgia, Kosrae, ku oana sie an ma kut moul in ak tuktuk weh. Paye la arulana yok na paye lungse lun GOD Papa nu sesr nukewa. Nwe oasr news koluk kut long misenge, tusruktu, ma inge kut kuh in eis misla pacl se kut prue ac siyuk ke kacsru yurin GOD Papa Tumasr. Na mwe kacsru nu sesr misenge pa akkalemyeyuk ke Kahs in Kol natusr an, ke kahs English fahk muh 'Attention to the Needs of Others. Mwet kulansap lasr ke Committee All su kacsre kut ke 'Kahs In Kol' luhngasla ke kahs lasr, 'Loang Nuke Mwe Enenu Lun Mwet Ngiac'. Mwe read kacsre kut, oasr ke buk lal Job, sapta 31, fus 13 nuke 22.
Mwe read se inge, (Job 31:13-22), el sramsram safla lal Job nu sel Bildad, Zophar ac Eliphaz. Mwet tolu ma akkalemyeyuk inge, kawuk lal Job, su tu tuku nu yorol in kacsrel ku 'ah-eh-ngani' yorol ke pacl se ma Job el muta in ma uhpac sik nu sel ke sucu lal ac mwe kacsrup lal su ihtukla luhkwel. Ke kawuk tolu lal Job inge som nu yorol Job, elos som in sang kas in kacsru nu sel. Na tok kutu, elos forla, ac muhtewehack in fahk nu sel Job la ma inge mwetan ma koluk el ac sucu lal orella pa sis sik ouinge nu selos. Bildad el fahk in (Job 8:4), "Sahp oasr ma koluk tulik nutum ah tuh oru lain God, Pwanang El sang kaiyuk fal nu selos." Zophar el fahk in (Job 12:14), "Sisla ma koluk ac ma sutuu liki in lohm sum." Ac Eliphaz el fahk, "Kaskas wel, Job. Kom kaskas wel!(Job 15:2). Ke puhsra na kuh, Eliphaz el fahk, Mo, ma ke sripen arulana yokla ma koluk lom;(Job 22:5). "Kom tuh srunga sang kof nimen mwet su totola, Ac sranga pac sang mwe mongo nu selos su masrinsral. Kom tuh orekmakin ku lom ac wal lom In eisla can uh nufon. Kom tia falkin lah kom tia wi kasru katinmas, A kom oayapa pisre ma lun tulik mukaimtal, ac oralos koluk(Job 22:7-9).
Kut fihn ihkweyac sramsram lun kawuk tolu lal Job lung inge, kut kuh in ahkuhlen la, som in ah-eh-ngani lalos, tu forla, elos sramsram in Mwet ke ma koluk elos fahk nu sel Job mu pa mwatan ma el puhtatyang nu kac. Tusruktu Job el ahkulen la suloal la nunkeya selos (Bildad, Zophar ac Eliphaz). Meyen, Job el sie Mwet suwoswos ye muhtun GOD Papa Tumasr. Oana ke ahkulen lun sie Mwet Pahlu Ezikiel, El fahk la ke etu lal, Noah, Daniel ac Job pa tolu sin Mwet el etu muh orekma mwo lalos kuh in ahkuhlenyuk ke pacl in nununku nu selos(Ezekiel 14:14).
Kut fihn lohang ak mwoyac nuke ouiyac se ma mwet kawuk tolu lal Job, mutehwehack kac, elos tu srike in som nu yorol Job in akkalemye la elos ahkulen ma uhpac ma el puhtatyang nukac. Elos som in kacsrel. Kalmac pa, elos liacten in ahkulen ma Job el tu puhtatyang nu kac; tusruktu, elos tu tilac sramsram in kacsrel Job, ah elos fohrang in fahk mu ma uhpac ma el puhtatyang nukac; mwatan orekma lal su tia suwos. Pa inge sie elya ac ouiyac lasr ke moul in Mwet lasr uh. Kut lungse kacsru, tuhsruktu, kut tiana ahkikuti in loang nuke ma kut oru ku fahk uh la ma tuku ke ouiyac mwo ke etu lasr ke ma Simusla ke Kahs lun GOD Papa Tumasr; ku nunak na lasr. Finsrak yok uh pa kut in sifwil loang nu sin Mwet wiyesr in konwack na paye enenu lalos uh meet, fah kut liye la kacsru fuhka elos enenu sesr uh. Nga fahk ouinge, meyen arulana mwo ouiyac se ma kawuk tolu (Bildad, Zophar, ac Eliphaz) orella nu sel Job inge. In som kacsrelos ma puhtatyang nuke enenu. Tusruktu, pa kut kalem kac la Job el sramsram ke mwe lutlut se inge, in akkalemye la kut fihn tia lohang akmwoya nuke kacsru ma kut akfahsrye nu sin mwet enenu; kacsru lasr ku pac in ekla mwe lohkaclok kuh mwe puhrakack. Pa sis kut enenu in arulana liacten ac sismouk in fuhfahsryusr lasr in ahkuhlen la su mwet enenu kuh Mwet ngiac ma sramsraminyuk ke mwe lutlut se inge.
Su Mwet Ngiac? Pah nuke mwet lilu ac lulu, mwet kulansap sacye, mwet sukasrup, katinmas, tumunmas, tulik mukaimtal, mwet masrinsal, mwet enenu nuknuk in nuhkum, ac elos pac ma mwet wiyesr kutasrik nu se. Pa ingan kutu Mwet ngiac ma Eliphaz el akkalemye nu sel Job mu el tiana kacsru. Ac nu sik kom misenge, oasr Mwet ngiac pac ma nga kom enenu pac in lohang nu se. Yok enenu nu sesr, (kut ma oasr in kulansap misenge), su wi tahfuh ke Kas Mutal lun GOD Papa Tumasr. Enenu se inge pa in wi lacsrkackin kas mutal lun GOD Papa Tumasr nu sin wiyesr, tumasr, kiyesr ac elos nukewa ma enenu in lutlut ke GOD moul sefanna ma kut alu nu se, ah su kut lacsrkackin kahs mutal lal ke sra-buk se lun 'Kahs in Kol' misenge. Finsrak yok se ingan pa akkalemyeyuk ke (Orekma 2:38), "Peter el fahk nu selos, "Kais sie suwos enenu in forla liki ma koluk lal, ac baptaisla inen Jesus Christ, tuh ma koluk lowos fah eis mwe kite lun God ke Ngun Mutal."
Kulo ma lulap nu sin GOD Papa Tumasr ke kut ku in wi epeis ke sie Mwet kulansap suwoswos ye mutal, pa nukel Job.
GOD bless you all!
LM Driskell J. Jack 

Kosrae-Seattle Congregational Church

23254 25th Avenue South
Des Moines, WA 98198

(206)592-1736

(206)946-0937

alukosraeseattle@gmail.com