Kunokon
By LM Tolenoa Kilafwakun
Tuesday February 2 2016
Sifac: Kuhfwen Ahluhkelah Sahflah Luhn Jesus
MwecRead: Matthew 26:20-30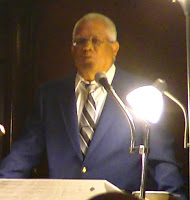 LM Tolenoa Kilafwakun
Kuloh
kaksakin God Fulat ke moul wowo kut pulakin ac ke mwe lutlut wowo suc
tuku in karihngin kut ac akacsmakinye kut ke moul in lulalfongi lasr
kais sie.
Mwe read uh srumun ke kufen ahlukelah
saflah lun Jesus wi mwet tuhma lutlut 12 lal. Fahk lah ke elos tikeni in
oru alu ke akfulatyen kufwen Alukelah/Passover lalos, lah efuh elos in
akilen kufen alukelah,kufwa se inge – akasmakinyen pacl se Leum God el
uniyac won sense tulig ac kosro nukewa nutin Egypt. Ac ahlukelah lohm
nukewa sin mwet mwet Israel ke sripen akucluh lohm nukewa sin Israel ke
srahn lamb. Suc pacnacng Israel in sukosoklah liki kohs lalos in acn
Egypt. Ke elos mongo ke kufwen alukelah Jesus el fahk ke verse 21 an
oinge " payena na nga fahk nusuwos sie suwos e tukakinyuyak"., Asor
insiaclos ke kas lun Jesus, tusruk tu ma inge nukewa ma ke akwuk fulact
lun God. Ke pacl se inge Jesus el akfahsrye sie tepu nuselos. El
orekmakin bread ac wine ke tepu soko lal Inge. El eis bread sang kuloh
kac, sang nusin mwet tumal lutlut ac fahk" kowos eis ac mongo ma inge
monuk". El sifil eis cup sang kuloh kac,sang nuselos ac fahk " ma inge
srahk lun wuleacng suc ukiyuklac in eelah ma koluk lun mwet puspus".
Jesus
el established kufwa lun leum in ahollah kufen ahlukelah ke sripen elac
kihsac kihn moul lal in molelah mwet facluh. 1 Corinth 5:7b bread ke
kufwa lun Leum pa "monin Leum". Suc musahllah fin sakseng ke sripen mwet
uh. Ke kut eis bread se Inge, kut wi akupahsri nuke monin Leum. Ku
kupahsryang nuke monin Leum. Srahn Leum molikutlac liki moul sukawihl
lasr ac folokinkut nu ke moul in finsrak uurin God pahpah. Bread el
akkalemye lah kut mwet nuhtlah nuke moul. Na ",Cup of Wine", engan kin
insewowo lun God nusesr, ku fahk pac muh " the Cup of Blessing". Cup of
blessing nanack kewa insewowo lun God nusin mwet u wi akupahsri wowo lun
God nusesr. (Kut tiac sifil Gentile). Kacl Adam kut lie cup in mulat
lun God. Revelation 14:10 Jesus el nihm cup in mulat lun God ke sripen
mwet uh. John 18:11 suc srahn Christ sulpacna nawellah sie cup sasuc suc
pahngpahng " the cup of blessing" insewowo ac molelah nusin mwet
facluh. Psalm 116:13, wangin saflah lun cup of blessing. Elos nukewa suc
nim ke cup se inge elos mwet nuhtlah nusin God ke srahn Christ. Fahko
ke sahk vine ke cup lun leum oacyacpac akkalemye ke srahn
Christ,sororlah fin sakseng ke sripen mwet uh. Lelah kuht in akilen lah
Jesus el kisackin moul lal nusin mwet uh oacna soko lamb. Srahl sororlah
aknasnasyelah ma koluk se fwalu ah, ac oayacpac el aksukosokyekut lah
liki misac nuke moul.
Kuloh ma lulahp ke kas in Moul lun Leum God in Kol moul lasr kais sie.
Kuloh ma lulap,
TKilafwakun