Kunokon
MONDAY : May 29, 2017
SIFAC: "Lipufacn Se Kai Sroaru Luhn Israel "
MWE READ: Mwet Nununku 2:1-5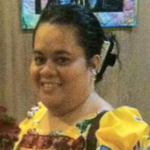 Kulo kaksakin God ke moul lasr kewa ac paing kowos nukewa. Me read nuke Monday u sikyak ke pal se ma tulik nutin Israel elos sun saflaiyen fufasryusr lalos liki an Egypt, ac sun acn ma God El wulela nusin papa tumalos. Ke sripen elos tia fasr ke ma lungse lun God ku ma God El wuleang nuselos in oru, panang oru God El supala lipufan se lal, fahk mu gilgal nu Bochim in sang kai nuselos.
Wulela se lun God nusin tulik nutin Israel inge ma ke pal se ma elos sun finol Finai, ac God el fahk nusel moses lah el wulela mu elos fin aksol, kulansupal ac fasr ke ma el lungse, na el ac fah srelosla liki mutunfal saya, oru tu elos in sie mutunfal fukoko, ac el ac fah liyalosyang liki ongaiya (Exodus 19: 5-8) God el wulela tu elac fah luhslah met in an Canaan ac sang an we nusin tulik nutin Israel inge. Ma elos enenu in oru pa in lipikya loang ku acn in alu lalos ac tia oru kutena kain in wulela nusin met muta in acn se inge. Kesripen elos tia fasr ke ma God el sapkin nuselos inge, panang oru God el tilac welulos in karungunulos ac El sang in upac nuselos.
Me read u fahk tu na, ke pal se ma lipufan lun God fahk ma inge tari, tulik nutin Israel nukewa wowoyak ke tung. Ke sripa se ingacn elos sang inen an se ingan Bochim -suc kalmeyac an pa "met tung". Payena lah ke pal ma kut sun ma upac ku ongaiyac, kut enenu in leksreni na auliyak ac folok nuke lungse/innek lun God. Kut fin tia fasr ke innek Lal, ac arulana upac nu sesr ke moul lasr u ac el ac fah kai kut oana ke el kai tulik nutin Israel inge. Oana ke el oru kalyei lal nusin tulik nutin Israel ke pal elos se-akos kena lal, el ac kalyei kut pac ke pal kut tia fasr ke innek lal (Leviticus 26, Deutronomy 28).
Me lutlut u tuku in akkeyekut lah kut enenu in fasr ke innek lun God ac lungse lal in pal e nukewa. Payena la upa moul lasr fin fal se inge, puslana ma tuku in srife kut ac akmunasye kut ke moul in lulalfongi lasr, tusruk God el ac tufah wikut in kutangla ma nukewa. Tu wangin ma koflana yorol. Lela me lutlut u in kasre kut kewa kais sie sie ke moul lasr ac sifil kalweni in sang kulo ac kaksakin God ke moul lasr kewa ac ke me lutlut wowo lal.
May God bless us all with his love and guidance.