March 31, 2016
Kahs in Ahkkeyelah
Soakas 12:1, 2;13:16,17;16:22-24
By Joyleen Steven
Joyleen Steven
Kal kulo ke pal uh, met liki nga tu fa oru
fakak luck nuke alu lasr oyeku uh, nga lungse pain kowos nukewa such ma
asr ke pal se inge ku nusin such ma a tu fa long ke me luti lasr oyeku
uh. Met liki nga sifil fasr nu met uh, nga oapana kowos in sang kulo ma
lulap nusin God, ke moul luk a ke kolyuk wo lal nusik ke asr pal se ma
El pangonyu ngan ku in wi pa tafela kas mutal lal nusin mwet lal nukewa
su muta yen loes a apkuran.
Kal Sifwa se ma kolyasr nu misenge uh
fak mu KAS IN AKKEYELa. Me read ka an asr in book lun soakas. Oasr
chapter 3 pa akalemye ke me read se inge, su pa akalemye ke soakas
12:1-2, sulpa chapter 13: 16-17, ac chapter 16: 22-24. Kal ke chapter se
met an verse 1-2 El read oinge,
1. Kutena mwet such lungse
eteak, ela e ngan in eis kas in Kai ke pal El tafongla. Ma lalfon se
mwet se fin srunga in ak suwos ye yuk el.
2. Leam God El insewowo din mwet wo, a El l us la mwet su nunkeak in oru ma koluk.
Chapter
13: 16-17 read oinge.Verse 16. Mwet ma asr nunak la, elos nunkela ma u
in wo meet liki elos oru, a mwet lalfon uh akalemye na nikin lalos. 17.
Sie mwet utuck kas soaru, ac sripaak lokalok, a sie mwet utuck kas oaru,
El or ala misla. Chapter safla san book san pana chapter 16:22-24 fak
oinge; 22. Eteak El sie unon lun moul nuselos su lalmetmet, a Kom fin
srike in luti mwet lalfon, Kom sisla pal lom je wangin.23. Mwet
lalmetmet elos nunkela ma uh met liki elos kaskas, na ma elos fak uh
mwet uh e ngan in long. 24. Kas kulang uh enem oana honey-wo ema a wo
pa nuke mano.
Kal pa ingan Kanon me read se ma sang kasru Sifwa
se lasr nu oyeku uh. Kal nga tu fa oru kas in kasru srisrik luk nuke me
luti se inge.Nga lulalfongi mu kut nukewa etu ke book lun soakas uh la
El orani me luti ma wo nuke moul in ik wa oaya pa moul in ngun. Me luti
inge kas in kasru a asmak nusesr ke oiyen moul lasr ke len nukewa. Kas
ma akalemye yuk ke me read se lasr oyeku inge, kutu kas in lalmetmet la
togosra Soloman, su kas ma fakak inge ma tuku in sang kasre kut in ku in
akilen oiled lalmetmet ke moul in eteak lun sie mwet. Sie mwet su suk
in yohk kalem kut lalmetmet inel, El enenu in Sangeng sin Leum God met
tu fa El ku in konaak in kanek in lalmetmet nusel.
Sangeng sin
Leum God pa inkanek se ma enenu in asr yorosr tufwa kut ku in eis etaak
lasr. Yok sripa in asr etaak yuri sie mwet meyen God El insewowo ka a El
sie unon in moul nuselos. Lela kut in orekmakin lalmetmet lasr ma Leam
God papa tumasr El ase nusesr ka is sie in fasr ke ma lungse lal mukena.
Kas ma togosra Soloman El fak ke me read u ku pa in sang etaak nusin
mwet srikla nunakla, akeyela me munas lun sie mwet, a ku pa in ak yokye
lulalfongi lalos uh. Chapter 3 ke me read se lasr oyeku inge, El arulana
akalemye kalem oiya ma panang wo in asr kalem ku lalmetmet yuri sie
mwet, panang etaak ku lalmetmet such ma asr yorosr kais sie, lela in
tiara orekmakinyuk nuke oiya koluk, a in orekmakinyuk nuke oya wo
mukena.Nga mu pa ingan kas fototo luk nga Ku in sang kasru me luti se
lasr misenge u. Nga finsrak ma lulap in asr kas se luo ke me fakak inge
in ku in weang ma asr yuruwos an in kasre kowos.
*******
March 16, 2016
Pa inge elos suc Kol Alu In Wednesday ac Bible Study online ke March 16, 2016

*******
March 9, 2016
LULALFONGI YOKLANA
ISAIAH 55: 1-6
by Shanty Ron Asher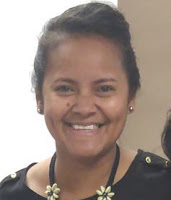 Shanty Ron Asher
Meet liki kut ac mutawaak angenani fototo lasr u, ngac wikowos kewa in kaksakin moul luk ac sucu luk, ac ke pal na wowo se el sakunla ngan wikowos tukeni ke kas lal ke ao se nge. Pusren kaksak ke ma wolana na pus pa nga ku in fak ingena, nga lulalfongi mu pula lasr u oana sie panang ac pangen pusra fototo ngac orela meet liki nga oru akuteya fototo luk.
Na akluo – ngan pain kowos nukewa ma asr ke room u, kuloh ke lela lowos ngan wikowos sin se ke pal se inge wi tafela me luti na wo se lasr nu misenge nge.
IN SIFIL KALWENI SIFAC LASR U FAK MU, LULALFONGI YOKLANA.
Me luti u el sifil tafema pusren Kas lun God nusel met palu Isaiah. Quarter aktolu suc pa kut asr kac ingena nge el sramsram ke, ME KITE KE LULALFONGI. Lulalfongi, oana kut kalem kac u, pa me nunak yok ke koto aktolu. Ikaskla nusesr lah LULALFONGI se inge, EL ME KITE lun God nusesr nukewa suc insewowo in eis ac moulkin. Week tari ah sramsramkin LULALFONGI KULANA, na week nge LULALFONGI SRIKLA. Nga srike in lungas Lulalfongi srikla nuke sifac se lasr nu misenge, Efu ku lulalfongi srikla – ac misenge kut sramsram ke lulalfongi yoklana. Finsrak me luti luk u in kasru topokla siuk se inge.
[Inge ngac ngisre kowos in wiyu readi verse me read kolyasr nu misenge, suc pa in Isaiah 55: 1-6 an.]
Kas wolana lun God nusel Isaiah met palu pa inge. El sulala Isaiah elan wi tafela pusrel nusin met lal, pal soh Tulig nutin Israel, ac nu misenge, met nukewa. Pusren God nusin met lal pa in etu lah wuleang lal paye ac kawil. Oana ke el akiya emeet me. El orala sikyak ke wuleang lal nusel David, elan sie met kol ac leum lun mutunfal ac kol lal David akkalemye ku lun God nusel.
El orala wuleang se lal inge ke Kisen Pang se, Isaiah el tafelah pakoten yok se lun God inge. Suc pa Open Invitation se nusin el suc malu, in som nu yorol in wi ipeis ke kof in moul suc wangin molo. El tia sralik lah suc suc, el panhon met nukewa ma eis ac lulalfongi ke molela se inge.
Verse sie nuke luo, el sramsramkin ma tolu suc ma reflective ke moul lasr falu: Kof, wine ac Milk. Ma tolu inge el ma ac kasru ikoen met se ke kapkapack ac moul lal falu. Ma tolu nge kewa fin falu oasr molo kac. Kut enenu mani in som molela kewa ke stoh ah.
Oasr symbolism ke ma tolu inge,
a. Kof el me enenu yok se nuke moul lun met se
b. wine el sympolize heart –sie ono in akkeye heart suc heart el yok sripa nuke mano se,
c. milk el fasrfasr mutal, ac sympolize tulig fusr se su isusla ac tufeyukla ke milk.
Ma tolu inge kewa kut eis in akkapyekut, akkeyekut. Fin Falu asr molo kac. Tusruk fin kut toeni iyac ma tolu inge nuke moul in ngun, el sympolize Kof in Moul – suc pa Leum Jesus. Kof in moul se inge wangin molo.
El fak, Fasru kowos nukewa suc malu, kof pa inge, WANGIN MOLO. Kalmpa pa, Finne elos suc wangin suhna se falu, Molela se inge elos ku in wi eis meyen wangin molo. Na elos suc lulallfongi la sriklac, molela se inge ma pac nuselos. Pa inge lupan pakoten se lun God nusesr met u.
Fak ke verse 3 an, nga ac oru sie wuleang inmasrlok ac kowos suc wangin saflaiya. Wuleang u, ke kut etu u, el ma inmasrlon met luo, God pa sie, na kut pa sie. God el orala wuleang lal pa in ase molela se inge wangin molo. Na ip kunasr pa fak ke verse 6 an. Suk leum God ke kowos srakna ku in konalak, Pre nusel inge ke el apkuran. Pa ingen wulela sac. In eis molela se inge, kut enenu in sokol ac isacl.
Ke pal se kut eisacl u (eis molela se inge) pa sifac lasr nu misenge tuku…enenu in yoklana lulalfongi meyen lulalfongi se inge pa ac kolkut kut in moniuk, muteng, moulkin kas lal. Kof in moul se kut eis ke moul in lulalfongi lasr pa ac akkeye kulansap lasr u oapana kof, wine ac milk se sramsramkinyuk inge.
Fuka Usrnguk ien kuh lun God u. Ma inge el nu sumusla ke yac tausin somla nusin tulig Israel in sikaleni in akasmkinyelos ac akkeyelos ke lulalfongi lalos ke wuleang lal. Misenge, tuku falyang nuke moul se suc kut asr kac inge. Moul se suc seseslah ke ma upac, yokyokelik lun ma koluk fin falu.
Pa me luti u sifil tuku in akkeye lulalfongi lasr u, ku pangonkut in esam me kite se lun God inge. Oana ke el fak ke verse luo an, Efu ku kowos sisla molin orekma lowos ac srakna masrinsral? Met luk porongeyu ac fasru nu yuruk, na ac fah asr moul lowos!
Pa ingen akoo luk ke sifac nu misenge u. Kuloh.
Shanty Asher
*******
February 27, 2016
Pa inge mwet in kulansap ke kais sie week.

 *******
February 6, 2016
Ma Wo Akolla In Sikyak Pacl Se God El Supama Ma In Lusrong Orekma Lasr
by Surleigh Y. Tara
Kut akolla in fasr nu meet ke plan lasr uh, na God El kifus kut nuke
sie inkanek ma wangin etu lasr kac. Oasr mwet Christian ma eteyuck ke
moul lalos uh. Sie pa William Carey suc ma eteyuck muh el sie papa tuman
missionary fin faclu. Mutawauk lal uh tuku ke iwen orek fahluck se suc
ma el tiana motko muh el ac mu sie pacl fwakack ke Wolana lun God. Sie
pac mwet eteyuck ke kasrup lal ma ke el etu kuhkackin
ma ac oacyacpac sramteack lun business fahlac wo. Tukin el forla in
fasr tukin Leum God, kut misenge kalem ke sie lutlut na fukoko lun mwet
Christian suc pangpang Moody Bible Institute. Inen mwet se inge pa
Dwight L. Moody.
      Akwuk
lun God uh lusrong plan lun mwet uh, tusruk ma inge pa ase wo oiye lun
sie sin sie kut fin akos akwuk ac kolyuk lun God nusesr. Kisen siyuck se
nu sik kom uh pa, "Meah God El supama nusesr in lusrong ma kut oasr kac
uh?" Ke sripen God El Wo pacnacng ma WO mukena pa e tuku kut fin akos
ac fasr tukin Mwe Sap Lal.
*******
February 7, 2016
Kapriyac ac Simusla
Soakas 3:3
by Surleigh Y. Tara
     Sie Mwe Sap lun God uh pa in "kapriyac inkawom ac simusla insiom" suc ma akkalemye la moul lun mwet lutlut se pa akilenyuck uh liki na ellah lal. Kutu mwet uh motko muh kalmeyacn olacung lun lungse nu inkwasr pa oasr kain in ah soko suc mwet se fin olacung pa asang ellah wo nusin mwet sacn. Kut efin kupsreni inkacwac nuke insiac, kut e kalem kac la moul suwos uh yohk sripac liki in nawelah inkawacn mwet se. Srike in motko lac inkawac uh pa nokomla mwe momong suc kupsreni nuke insiacn mwet uh. Na lulalfongi ke lungse lun mwet lutlut se pa asang nu insiacn mwet se in moulkin lungse.     Na kut esam lac tia arla mwe naweyuck suc ma kut nokomang uh pa yohk sripac. Lulalfongi lun mwet se efin el moulkin lungse sie sin sie pa e kalem ke oiye lasr uh. Paye fisracr kut in fwak na arulana upac in akfwasrye, tusruk kut fin lelah lungse lun Leum Jesus in moul in kut, pa ac tufwa kalem ke nunak lasr, ma kut fwak, ac oiyac lasr. Ke ma inge, kut enenu in filiyac Ma Sap lun God in oana ke Deuteronomy 6:8 kalweni nusesr in "kapriyac ac simusla" ma inge kut in pulakin insewowo suc ma tuku yurin God Papa Tumasr.
December 30, 2015

Announcement
Kut arulacna srui in wi mwet nukewa in kaksakin LEUM GOD fulatlana
lasr ke ma nukewa El oakia nu sesr. Paing mwet nukewa. Kut engan in
sifil suli mwet nukewa nu ke Alu ac Bible Study in Wednesday lasr nuke
week saflah ke yac 2015.
Pa inge verse ma kut e orekmakin nuke Alu lasr uh.
Sifac: Lahlmetmet Yohk Liki Kuh Mwe Read: Soakas 24: 3-7, 13, 14Oasr ip loungoul luo nofon ke Bible Doctrines (Kahs in Luti In Bible)
pa orekmakin yuk nu ke Bible Study lasr uh. Kut akfasryelach ip
singoul-alkosr (18) tari, ac e sroang nuke ip ak 19. Kol Yac 1000 lun
Leum; 20 Throne Fasrfasr Nuke Nununku Safla. Akketeyac nuke ip luo inge
wi verse nu ke uh e post ke pacl na sa, kut nukewa in ku in download ac
print.Srui kakasakin LEUM GOD lasr ke ma nukewa ma El oakia nusesr
nukewa. Sifil paing ac suli mwet nukewa nuke Alu ac Bible Study in
Wednesday lasr kewa. God bless.
Pa inge Agenda nuke Wednesday uh:
Moderator: LM Driskell J. Jack, Seattle, WA
Order of Service:
I. Opening prayer
II. Opening Remark:
+ Layout Agenda & Announcement
+ Website : www.new.kahsinkol.com
+ Conference is being recorded
+ Download File Bible Study
+ KIK Free Conference Call #
+ Mute phone after 9:30
III. Alu in Wednesday- LM. Tolenoa Kilafwakun, Augusta, GA
IV. Bible Study: Tamulel Surleigh Tara, Ontario, CA
VI. Q&A
VII. Closing Prayer
Kulo Na Ma Lulap!
=============================
To Join:
Dial-in Number: (712) 770-4010
Access Code: 663-759
9:30pm Pacific Standard Time
*Hawaii Time – 7:30pm
*Alaska Time – 8:30pm
*Mountain Time – 10:30pm
*Central Time – 11:30pm
*Eastern Time – 12:30am
Kulo Na Ma Lulap!
=============================
To Join:
Dial-in Number: (712) 770-4010
Access Code: 663-759
9:30pm Pacific Standard Time
*Hawaii Time – 7:30pm
*Alaska Time – 8:30pm
*Mountain Time – 10:30pm
*Central Time – 11:30pm
*Eastern Time – 12:30am
November 3, 2015
Theme: The True Identity In Christ
Theme Verse: Galatians 2:20
By Surleigh Y. Tara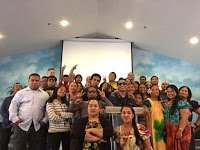 Photo taken by Lavinia C. O'toko
     All Nations Community Fellowship made a bold move to go against the grain. After much prayerful thoughts and time exhausted, All Nations Community Fellowship (ANCF) finally executed what may have seemed to many as odd. For many families, last weekend was the time of the year where people would dress up in their attractive costumes and go trick or treating. The ANCF family, on the other hand, decided to do something unusual. It was unusual in a sense that a weekend goal was set to learn more about spiritual identities.     On Friday, the weekend retreat of approximately 40 plus members of the ANCF family started at the Full Gospel Church in Romoland California. By eight thirty in the evening, the majority of the group arrived and got situated in their perspective living quarters. After supper, the focus was shifted to the commencement of the weekend theme. The theme, "The True Identity In Christ", was drawn from Galatians 2: 20, "I have been crucified with Christ and I no longer live, but Christ lives in me. The life I now live in the body, I live by faith in the Son of God, who loved me and gave himself for me." The first teaching started for the evening was on Psalm 145 under the topic, "The Four Truths About God." Just as an observation, the crowd was soaked into the teachings regardless of the clock ticking into the wee hours. The beautiful scene was that we wrapped up the day knowing more about how God Is Great, God is Glorious, God is Good, and God is Gracious.
On Saturday, the day started out with a few challenges.  As we all know by experience, the challenges only make us better especially when we rely on God for answers. After patiently waiting for the situation to unfold, we were awarded the main sanctuary for the duration of our stay. Using the main chapel had its advantages in terms of proximity and comfort. We were able to maximize our time due to the closeness of the living quarters and the cafeteria.  Even in the middle of a desert, we got to enjoy the comfortable pews and the air-conditioned room provided a pleasant environment for learning.  About mid-morning, the second study was on its way. The study was a continuation of lessons pertaining to things that simultaneously happened when an individual received salvation.  Due to the extensive study materials, three sessions were required. Two of which had already been completed prior to arriving at the venue.
Followed the study, was a teaching on ACTS prayer model. The whole group was divided into small groups. The group leaders further expounded on the prayer model and also provided practical applications. After the small group sessions, each individual was given private time to exercise the model by giving Adoration, Confession, Thanksgiving, and Supplication to the God Almighty. After supper, the evening worship and praise service started.   Special numbers and praises were lifted for He and Only God be glorified. As the hearts were softened and ready for the Word, the message of "Saved By Grace" was given with powerful testimonies from the Acts of the Apostles chapter 15.  Throughout the evening, the manifestation of the Holy Spirit could be felt by sharing of testimonies and shedding of tears.  There are no better feelings than going to sleep knowing that we are "Saved By Grace." Praise be to God!
By Sunday, one can only imagine how great God is. There were no signs of tiredness shown. Breakfast was prepared and served on time. It appeared as though everyone was ready for the worship service and to have communion with God. Culturally, it is well known among Pacific Islanders to delay start times of events approximately one to two hours. At the venue, this event was unique. The worship service was scheduled to start at 10:30 AM. The opening prayers commenced at 10:42 AM. The type of practice must have meant something to the representation of a God of order.  Everyone was lifted in the spirit during the worship service and prepared to receive the Word. The message was uplifting and meaningful to all who were present . We were also reminded of who God is. God is not only the God of Peace but He is Peace. Therefore, in order for us to maintain His image, we are commanded to live in peace with one another.  Following the message we had communion. We broke bread and drank wine (100% Grape juice) to reestablish the covenant to Love Christ by living in peace with one another.
J. Kansou, V. Melander, L.Welly
Praise be to God for the experience.  It was difficult to depart the camp because of how God revealed Himself to each individual by exposing our flaws. Knowing that we have spiritual blessings, we have a purpose to live a meaningful and intentional life for Christ. We were blessed as we were on top of the mountain. As we left our separate ways back into the valley, we must learn to rely on God for solutions.
*******
October 19, 2015
Kof Nu Sin Nukewa
John 4: 3-14
By LM Driskell Jack
Kaksakin GOD Papa Tumasr ke kut moul sun len na kacto se misenge inge.
Ac in fahk pac kulo ke sie mwe lutlut in luti kut in kuh in ahkulen yok
sripa lun Mwet nukewa ma wi kut moul fihn facl se inge. Kut in tia muh
muhtunfacl lasr uh muhkena pa yok sripa uh, kuh mwet lasr uh pa yok
sripa uh; tu in kuh in ahkuhlen mwet nukewa wiyesr.
Mwe lutlut ma
tuku in luti kut misenge uh sramsram ke ouiyac se ma Jesus, Wen nutin
GOD Papa, el akfahsryela ke pacl se ma Mwet Jews ac Mwet Samaria tia
ahsuhpahngi. Arulana loes inmacsrlohlos ah elos tia kuh in tuhkehni
mukuikui. Ac ouiyac inge orella ahsikuhli na yok inmacsrlolos. Na elyac
yok se inge pa, nuke forfor lun Mwet ma somla Judea nu Galilee ku
Galilee nu Judea, elos enenu in fahsr sasla Samaria. Ouiyac se inge oana
ke Mwet Utwe enenu in somla ke mura Malem elos ahfin stosa kacsusr nu
Tofol, Lelu ku nu Tafunsak/Walung. Ku oana ke kom muta Tafunsak, enenu
na in stosa somla ut Malem la nu Utwe. Inkanek se fanna saya ma Mwet
Judea ma som nu Galilee ku in oru pa in ut Perea, siskacn infacl Jordon,
elos fihn tia lungse ut Samaria tu oasr elyac sik nu selos.Ac meac
sripa yok ke ahsikuhli lalos uh (Mwet Jews ac Mwet Samaria)? Ma inge ma
ke sramsram matu ke moul lalos. An Samaria el eteyuk muh arulana pus
mwet ma 'mixed blood'. Ke pacl se ma an Israel (Northern Kingdom) su
capital la pa Samaria tu puhtatyang nu in poun an Assyria (ke sroh se
meet lalos); oasr na suhnun Mwet Jews tu sruhu ac elos muta weh su
kupacsryang nu sin kutu Mwet weh in orella fahko sasu (mixed blood), suh
kut ah fahk mu 'Tahfun Mwet ke sra lun Mwet Jews'. Pa ma Simusla
akkalemye la "Tokosra Fulat lun Assyria el uhse mwet in siti Babylon,
Cuth, Ivvah, Hamath, ac Sepharvaim, ac oakelosi in siti lun an Samaria,
in aolla mwet Israel s som nu in sruoh. Elos utyak nu in siti inge ac
oakwuki we"(2 Tokosra 17:24). Na sripac yok se inmacsrlohlos inge pa,
Mwet Jews fahk muh Mwet Jews fihn an Samaria, tia Mwet Jews nap aye,
elos 'Tafun Mwet Jews'.
Ke sripac se inge, tuh orella nunak oasrngak
se lun Mwet Jews nu sin Mwet Samaria. Nunak oasrngak se inge tu sikyak
pac in pacl se ma (remnant – Mwet Jews ma tu srouh fihn an Babylon);
folok nu fihn an Jerusalem in sifwil muhsachehak (rebuild –Temple) suh
elos sruhnga Mwet Jews fihn an Samaria in wi kacsru. Pa akkalemyeyuk ke
ma Simusla, "Mwet lokoalok lun mwet Judah ac mwet Benjamin logngak lah
mwet su foloko liki sruoh elos sifil musai Tempul lun LEUM GOD lun
Israel. Ouinge elos som nu yorol Zerubbabel ac sifen sou uh ac fahk
"Fuhlela kut in wi kowos musai Tempul. Kut alu nu sin God se na kowos
alu nu se an, ac kut nuna orek kisa nu sel oe in pacl se Tokosra Fulat
Esarhaddon lun Assyria el tuh supwekutme in muta yenu ah nwe
misenge"(Ezra 4:1-2).
John 4: 5-6 – Na el sun sie siti srisrik in
Samaria pangpang Sychar, ma apkuran nu ke ipin an se ma Jacob el tuh
sang lal Joseph, wen natul . Ma Simusla akkalemye in Genesis, la "El
molela ipin an sac sin fwilin tulik natul Hamor, papa tumal Shecheim, ke
ipin silver siofok"(Genesis 33:17). Akkalemyeyuk la Jacob el sang nu
sin wen natul an se inge ke ma Simusla an ouinge, "Nga sot nu sum ach
Shechem—an se ma wo fohk we uh, su nga tuh eisla sin mwet Amor ke mweun
luk. Nga tia sang an we nu sin tumulel wiom"(Genesis 48:22).
Na pa
ingan an se ma elos welul Jesus teh elos tui in eis mongla lalos ke
sripen elos ulla ke sripen loes lusen fahsr se lalos Judea mwe nu Sychar
(su motkehyuk muh oasr ke lusen len luo).
John 4:7-8 – Sie mutan
Samaria el tuku in ut kof, ac Jesus el fahk nu sel, "Ase nimuk kutu kof
an."(8. Mwet tuma lutlut elos som tari in moul mongo in siti uh.) – Tia
na akkalemyeyuk inen mutan se inge. Ouyapac akkalemyeyuk in John 4:18,
"Kom tuh payuk sin mukul limekosr, ac muku se kom muta yoro inge tia ma
tomom. Kom kaskas pwaye nu sik." Ke sripa se inge, mutan Samaria se
inge, el srike in (avoid human contact); kalmac pa elan som utkof ke
pacl se ma el etu mu wangin mwet ke luf in kof sa. Nuke pa (geographical
location lun luf in kof), oasr pac luf in kof sisken an weh fihn pa
nuke luf in kof Ain Asker ku Ain Defne ke an Balata. Pacl se pa ma mutan
Samaria se inge som in ut kof inge, el sa liki pacl ma mutan uh muta
som ut kof uh, meyen el sruhnga in oasr mwet ke luf in kof sa ke pacl se
el som utkof uh.
Pa ingan pacl se ma el ohsun nu sel Jesus, ac
Jesus el fahk, "Ase nimuk kutu kof an". Ouiyac se inge, akkalemye la
Jesus el siyuk ke kacsru, la El mahlu. Fahk ac siyuk ke kacsru se lal
Jesus inge, oru elos muhtehwahek in sramsram; su kut akkalemye la in
pacl se inge, Mwet Jews (Jesus) ac Mwet Samaria (Mutan se inge),
ihkacsla inmacsrlon mutunfacl luo inge.
John 4:9 – Mutan sac fahk,
"Kom sie mwet Jew, a nga mwet Samaria se—na fuka tuh kom ku in ngusr
kof sik kom in nim?" (Mwet Jew tia ku in orekmakin ahlu ma mwet Samaria
orekmakin.) In pacl se inge, mutan Samaria se inge arulana lut
(surprised) la Mwet Jew se in sramsram nu sin Mwet Samaria se, wi kackin
la mukul se in sramsram nu sin mutan se; su facsin lalos lain na uhpac.
Yok liki nukewa, mutan Samaria se inge oasr sramsram na koluk kacl
(reputation lal elos liye oana sie mutan kohsro). Kacinin mwet inge,
Mwet Jew uh arulana kacse kuh tia susackin. (Srisri inmacsrlon Mwet Jews
ac Mwet Samaria in pacl se inge oana in pacl se ma Mwet fahsrfasr
(White) ac Mwet Sralsral (Black) elos nunak oasrngak nu sin sie sin sie.
"Mwet Jew tia ku in orekmakin ahlu ma mwet Samaria orekmakin.)"
John 4:10-11 – "Jesus el fahk, "Kom tia etu ke mwe sang ma God El akoo
in sot nu sum, ac kom tia pac etu lah su siyuk mwe nim sum. Kom funu
etu, kom lukun siyuk sik ac nga sot nu sum kof in moul." Jesus, Wen
nutin GOD el ahkuhlen lupan munas se lun mutan Samaria se inge. El kofla
sa kaclem kac la Jesus el srike in ahsang nu sel ke 'Kof In Moul', ma
elan eis, nim kac, ac in tia sifwil mahlu. Ac mutan Samaria se inge tia
pac etu in pacl se inge la Jesus tu Messiah pa el sramsram nu se inge.
Oru top lal ouinge, "Leum se, wangin mwet ut kof lom, ac lufin kof se
inge loal. Kom ac eis kof in moul an fuka?
John 4:12 – "Jacob, papa
matu tumasr, pa kuknak lufin kof se inge ac likiya nu sesr, El, ac wen
natul, ac un kosro natul nukewa elos nim kof kac. Ya kom pangon kom yohk
lukel Jacob? Luhkuhn puhsren mutan Samaria se inge uhpac kutu, meyen el
pacngon mu Mwet se ma el sramsram nu se inge, aksrihkyeten nu sin Papa
matu tumaclos su pa Jacob. Tusruktu, ke sripen lungse lun GOD Papa
Tumasr, El suhpwema Wen kulo se fanna natul inge in tu molikutla. Pa
akkalemyeyuk pac ke ma Simusla in (1 Corinth 12:13), Ouinge, kut nukewa
baptaisla ke Ngun sacna nu ke mano sefanna—kut finne mwet Jew ku mwet
sayen mwet Jew, kut finne mwet kohs ku mwet sukosok; ac God El okoama
Ngun sefanna nu in kut nukewa."
John 4:13 – "Jesus el topuk, "Kutena
mwet su nim kof se inge fah sifilpa malu,". Kof se ma Jesus el sramsram
kac ke fus se inge pa kof lacsrkackinyuk ke luf in kof lal Jacob, su
elos oasr siskac in pacl se inge. Mwet uh enenu kof in nim pacl nukewa
ke moul in mano lasr, tusruktu ac tia tui malu uh. Tusruktu, ke kut read
ke ma Simusla in John 6:35, "Nga bread in moul. El su tuku nu yuruk fah
tiana masrinsral. El su lulalfongiyu fah tiana malu."
John 4:14 –
"a kutena mwet su nim ke kof se ma nga fah sang nu sel, ac fah tiana
sifilpa malu. Tuh kof se ma nga fah sang nu sel ac fah ekla sie unon in
kof in el, su ac fah sang nu sel kof in moul, oayapa moul ma pahtpat."
Pa akkalemyeyuk in (John 7:38), "Oana Ma Simusla fahk, 'Kutena mwet su
lulalfoni keik, unon in kof in moul fah sororme liki insial."
KONOKON: Konokon se inge luti kut la tuhkin yeac puspus ma oasr
ahsikulli inmacsrlon Mwet Jews ac Samaria, Jesus, wen kulo se fanna
nutin GOD Papa el ihkacsla elos in ma se fanna in Christ Jesus. Ke el
sang kof in moul nu sin sie mwet koluk (mutan Samaria) se inge, el
akkalemye la El tia srela in oru mwo nu sin nukewa. Lupan lungse se lun
GOD Papa nu sesr inge, pa wen kolu se fanna natul inge akkalemye nu sin
mutan Samaria se ma som ac fahkack ke pweng wo nu sin mwet lel. Ke kut
mwet lulalfongi eis ke kof in moul se inge, kut eis Jesus Christ in mwe
ihweh kup lasr. Oasr ma puspus ma ac fuhngul kut ke moul lasr faclu,
tusruktu Jesus el akkalemye ke ma Simusla, "Nga fahkot nu suwos ma inge
tuh in oasr misla yuruwos ke kowos kupasrme nu sik. Ke kowos muta faclu
kowos ac keok. Tusruktu kowos in pulaik na! Nga kutangla faclu tari!" Ke
Mwet Jews srike in fasr sasla 'Samaria' elos etu la ac oasr elyac. Ke
kut muta fihn facl se inge, akwot nuke moul ma patpat yurin GOD Papa
Tumasr in kusrao, ac oasr pac ma ac fuhngul kut. Tu kut fihn kupasryang
nu sin Leum GOD, Papa Tumasr in eis ke 'kof in moul' se inge, kut ac
kutangla pac mwe sruf nukewa nu sesr in oana ke Jesus Christ Wen nutin
GOD el kutangla ac fahk, "It is Finished!"
Kulo kaksakin GOD Papa Tumasr ke sie mwe lutlut in akkeyekut ke moul in Etawi Christ lasr fihn facl se inge. Thank you JESUS!
GOD Bless You All,
LM Driskell J. Jack
Kosrae-Seattle Congregational Church
alukosraeseattle@gmail.com
(206) 946-0937
*******
September 29,2015
Masap Ahk Ahkosr: Leum Fin Pacl
Written by: Happi Lodge, M.Div
Translated by Kahs In Kol Online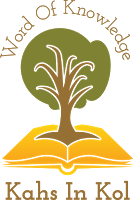 (Exodus 20: 8-11) Esamyac Len Sabbath, in akmutalye. Len onkosr kom in orekma,ac oro orekma lom nukewa. A len se akitkosr Sabbath Lun Leum God Lom. Nik kom oro kutena orekma- kom ku wen nutum,ku acn nutum, ku mwet mukul kulansap lom,ku mwet mutan kulansap lom, ku kosro nutum,ku mwetsac lom su muta in kalkal lom. Tu in len onkosr Leum God El orala kusrao a faclu,ac meoa, ac ma nukewa loac,a mongla len se akitkosr,tuh ouinge Leum God El akinsewowoye len Sabbath a akmutalye.
Ke Ma Sap ak akosr, God el oakia nusin mwet Israel in etu lah El pa "Leum Lun Pacl". Ke ku fulat Lal, El akkalemye lah El tia nununku lwen sie fanna, suc pa lwen Sabbath (lwen ak itkosr), tuh el nununku lwen onkosr saya u oayapa. Oana ke mutaweak ah, ke El orala faclu, kusrao, ac koano ke lwen onkosr tari, ac eis monglac Lal ke lwen ak itkosr, oayapa El masapkin nusin Israel tu elos in oru oinge. El fwak nuselos in orekma, ac oru ma kunalos nukewa ke lwen onkosr sayac ac in filia lwen ak itkosr, tia oru kutena orekma, tu lwen in mongla ac lwen muhtahl se Sel. El pa Leum fulat, ac El nununku moul ac lwen lalos fwin fwacluh suc el orala. Ke oiya inge God el akkalemye kuh lal fwin lwen lalos.
Ma Sap ak akosr kalweiniyuk oasr in Deuteronomy 5:12-15 lah God el sifwil akasmakinye tulik nutin Israel ke kuh lal ac expectations Lal nuselos ke lwen Sabbath. Elos in esam ke El kololoslac liki keok a kapir lalos Egypt ac sang sukosokla lalos, ac elos in sang insialos kusakunang pal lalos in karingin masap lal ke lwen Sabbath tu mutal sin Leum God. Exodus 31:12-13,17 akilen inmasrlon God nusin tulik nutin Israel. Fwak oinge, 12- Leum God El fwahk nu sel Moses 13- in fwak nusin mwet Israel "liyaung Sabbath len in mongla luk, mweyen mwe akul se inmasrlok ac kowos nu ke fwil nukewa fahsru uh, in fwakak lah nga, Leum God, sulekowosla kowos in mwet luk. 17- Akul se inge fwa oan inmasrlok ac mwet Israel ma patpat, lah nga, Leum God, orala kusrao ac facluh ke lwen onkosr, ac len se ak itkosr, nga tui liki orekma, ac mongla." Oinge elos in sang insialos, irpiht in orala mwe kafofo lalos ac ma kunalos ke lwen onkosr met u ac aksukosokkyelos nuke lwen Sabbath in akmutalye.
"Mongla lun Leum" tukin El orala kusrao ac facluh luti kut mwe luti yohk tolu. Ma se omet an, Consumation- Completion kuh SAFLAiyen orekma Lal. In akkeyekut lah oasr saflaiyen orekma Lun God pal nukewa. El fwin sramteack, El a aksafyelah. Oana ke Leum Jesus El fwak fwin saksin Lal "Safla tari" (John 19:30) met liki misa lal, akkalemye saflaiyen orekma Lal ke El tuku ac moulikutla liki ma koluk lasr oana ke Leum God el supalma in oru. God pa mutawaak ac el pa safla, El ase moul lasr, ac el nununku lwen lasr nuke safla. Ak luo, Enthronement- to exalt, glorify, magnify, worship, honor..AKFULAT. Ke pusren Leum God mukena, kusrao ac fwaclu oasri, ke pusracl kalem siklac, sahk foklac, ac ke pacna pusracl ma orakrak ac mwet moulyak. Ke sulala Lal, ma nukewa sikyak. Oana ke ma inge nukewa siklac ke na pusra fulat lal, kut in akfulatye sap lal ac akfulatye ku lal ke lwen Sabbath. Ak tolu, Consecration- dedication kuh KISACKIN (kisakunang). God El eis mongla lal ke lwen ak itkosr, fallacna kut in kisackunang pacl lasr ac insiasr in akfulatyal ac akmutalyal ke lwen in monglac Lal ac tia oru kutena orekma. El oru ma kunal ke lwen onkosr met ac mongla ke lwen ak itkosr ac insewowo ke liye orekma lal, lela kut in oru oapana.
Misenge, yohk nukanlah ke Ma Sap ak Akosr. Oana ke yok sripen lwen Sabbath, orekma lasr ke lwen onkosr saya u yok sripa ye mutun God. El use lwen onkosr kut in oru ma kunasr ac mwe kafofo lasr ac sap kin lwen sie fanna kut in sang nusel. Kut mwet christian etu insriasr la pang lun Lal nusesr pa in eis mongla ke lwen Sabbath ac in akmutalye. Fwal kut in oraclah orekma lasr, mongla ac insewowo kin ke lwen safla oana ke Jesus el oru ke safla ma kunal tari.
*******
September 27, 2015
Kuhtanglah Sin God Me
By Surleigh Y. Tara
"Israel, fuka lupan engan lom! In loange kom ac sot kutangla nu sum."
~ Deuteronomy 33: 29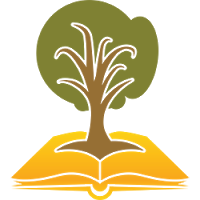 Kahs In Kol Logo
Elos suc akkeye lac moul in Christian uh use moul upac nusin mwet uh, elos wi pac mwet sac suc tuhfahna etac-ack ke kalem se inge.  Efin paye lah kahlem sasuc se pa inge suc use moul koluk ac upac se nu sesr, na efuh kuh kahlem se inge akkalemye lac kuht ma nutin God?  Na motko ip se inge lac, kuh paye lah God El kuh in fuhlelah ma mwolana nusin elos suc tia akos akwuck Lal ac El sang asor ac keok nusin mwet Lal sifacnna? Kuh paye lah mwet ma lain Kahs ac Akwuck Lal kuh in pulakin moul in mislac ac engan yohk? Ac tulik Nahtuhl (God) sifacnna ac elos suc isuslac nuh in Sou Lun God muhta puhlakin keok ac asor luhlahp? Na elos suc moul kihn ma koluk ac suhfal ye mutun God, yac paye lac elos inge kuh in fwahkelihk mwolana ma elos puhlakihn uh? Na ac fal mwet Christian uh muta in asor ke sripen yohk kacoh lalos? Moh na Moh. Mwet Christian uh, Kowos in engan pacl nukewa ke kowos ma sefanna yurin Leum, enganak ke sripen God El akinsewowoye kuht ke mwe insewowo nukewa lun Ngun nu sesr meyen Ngun se suc God El asot nu suwos El tia akkohsye kowos kuh aksangengye kowos; a Ngun suc oru kowos ma nutin God, ac ke ku lun Ngun kut ku in pang nu sin God ac fak, Papa! Papa! Ma upac sikyak nusesr uh mwe srihkasrak nuke moul in lulalfongi suc e tufwa use fahko mwolana in akkalemye moul in lulalfongi lun sie sin sie.  Moul lasr uh langoeyucklac liki mwe ongaiyac ke kasru lun Leum God. Lemlem suc kuht enenu in kalem kac uh nuke ip lun mwet payuck se. Mwet lulalfongi uh oacwac muh kuht fungyang nusin Leum Jesus in akfasryellah petsa se nuke mokul tuhmacn mutan se.  Leum El tuhkuh pulakin keok ne mise in mollelah moul lasr uh in akfasryellah lemlem se God el use kuht in kalem kac lungse yohk lun mokul se nusin mutan kiacl. Saap, kuhtuh sesr e tia kuh in kahlem ke lemlem se inge, ke sripen kuht tia fwasr fal nuke akwuk suc ma Bible uh akiye in fwak lac mukul tuma, kowos in lungse mutan kiowos oana ke Christ El lungse church asang moul Lal kac. Tusruk pa inge lemlem se God El use nusesr in kalem kac lungse Lal nusesr lac efin El supama Wen sefanna Natul in misa kacsr, kuh paye la El kuh in fuhlelah elos suc fasr ke akwuck Lal pulakin keok upac? Ke sripen yohklacna lungse lun God nuser panang El use mwe kasrup suc ma kuht in ngetlac nu mea uh in kalem lac wangin sahflahiyac. Finne srik lulalfongi lasr, kuht in fungyang nusin God, Elan ikacslah nusesr in kalem kac ma inge. Kuht in tu kuh ke lulalfongi lasr uh ke sripen yen wolana suc ma kuht e tufwa akwot nukac oasr lacfahloh. Kut fin akos Akwuk lun God ac fasr ke Kolyuck Lal, kuht e tufwa puhla insewowo yohk ac mwolana suc ma tuku yurin God mukena. Paye na paye lac wulela Lal nusesr uh fak mu, Israel, fuka lupan engan lom! In loange kom ac sot kutangla nu sum.
___________
Spurgeon, C. H. (2006). Morning and evening: Daily readings (Complete and unabridged; New modern edition.). Peabody, MA: Hendrickson Publishers.
*******
September 14, 2015
Kuh Wo Kuh Koluk In Sritacl Yakyu/Volleyball Ke Len Sacnri?
By Surleigh Y. Tara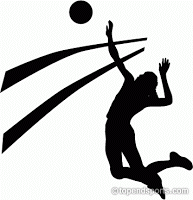 Siyuck se inge tuku kuht in wi ke etuh lah "kuh koluk (kitac te wi nu inkuhsrao) ke kuht yakyu/volleyball in Sacnri uh? Na meah fahk ke Bible muh in akfuhlactye len Sabbath? Na ip sahflah sacn pa, kuh  wo kuh kuluk ke yakyu/vball in Sacnri?" Mea kowos  nuhnkuh ke siyuck se inge?
Len wo kulo ke siyuck na wo se inge. Na mwe siyuck se ma yohk sripac uh pa, mac nga enenu in oru nga in wi na in kasrao? Ma se meet, nga enenu in siyuck nunak munas sin God ke ma koluk luk. Na top se kac Bible fwak mu, nga enenu in eis Leum Jesus tu Elan Mwet lango luhk (John 14:6). Na top nuke kisen siyuck se inge ma nuke kuht in wi eis insewowo ke moul lasr fin facl se inge ke sripen akosten nuke akwuck lun God.
Exodus 20:11 fwak lac len ak itkosr pa len Sabbath ku Saturday. Na Ma Sap ak Akosr ma itukyang nusin tulik nutin Israel elos in fwasr kac. Na sulpac kalweniyuck ke Deutoronomy 5:11. Ma inge akwucki nuselos in fasr kac elos in mu ku pac in pulakin insewowo suc ma tuku sin God me. Nu sesr misenge e tufwa wangin sie mwet kuh in moullac efin kut srike in moul kin Ma Sap Singucul ke Wuleacng Matu. Meyen Ma Sap Singucul inge akilenyac koluk lun mwet uh ac e tufwa srikuhtlac liki lung kuhlacng lun God. Ke sripac se inge, kuht enenu sie mwet lango in kuhpasrekuhti nusin God.
Ma nukewa fwakyuck ke Wuleacng Matu uh srisrngi nuke Mwet Lango se in tuku sahokla macta ac in ellah ma koluk lun mwet uh. Pa kut inge etu ke Wuleacng Sasuc ke tuku lun Leum Jesus Christ. Leum El tuku in tia kuhnahoslah Ma Sap lun God ac in akkeyelah (Matthew 5:17). Kut enenu in kalem ke akwuck lun God lac pus mwet kol lun alu in pacl sac kisenyuck kin nusin Leum Jesus lac efu El akfasrye enenu lun mwet ke len Sabbath? Na top lun Leum pa, Sabbath uh ma oreklac nusin mwet uh, ac mwet uh tia oreklac nuke len Sabbath.
Ke sripen Sabbath pa len se ma God el mongla (Gen. 2:2-3) oru kut enenu pac in oasr len in mongla se lasr kut in sang akfulatye God Fulatlana. Akfulatyeyacn alu ke len Sanri mutawaak ke pacl lun Wuleacng Sasuc. Kuht kalem ke lah Mwet Tuma Lutlut elos mutawaack tuhkeni alu ac aengani ke len Sanri in akilenyac len se ma Leum Jesus El moulyak ah (Luke 24).  Na ke ouinge uh, Alu Kosrae tahfema na akwuck se inge in fihliyac mu len Sanri pa len in mongla ac akfulatye God. Kut fin ekin mu kut wi Alu Kosrae, e mwe misla inmasrlon sie sin sie (Romans 12:18;Hebrews 12:14) in fasr ke akwuk lun Etawi. Meyen Bible uh fwak lah ma kapihri fwalu e tufwa pac kapihri in kasrao. Ac kut in sang kuiyasr kewa in muta misla inmasrlon sie sin sie. Meyen Ma Sap ke Wuleacng Sasu pa in Lungse God met, na fwa in lungse mwet atalani (Matthew 22:37).
Finsrak in kalem top se inge ac oacyacpac in fwak kulo nusin tulik se ma sruhkack siyuck se inge kuht in wi pac sramsram kihn. Efin oasr pac kisen siyuck, nunak munas fwa akkelemye.
*******
September 2, 2015
The Divorce Rate Among Christians Is 40-50%. Who Is To Blame?  
By Surleigh Y. Tara

A good point to ponder on. Indeed, America was founded on
Judaeo-christian principles as we know of the Constitution and the Laws
of the land. The subject matter at hand was once a holy communion. We
learned from Genesis 3 about the Fall of Man. The fellowship between God and man changed. As a result, the depravity of mankind progresses as God's plan for redemption continues.
It
is, however, unfortunate that the statistic shows the divorce rate
among Christians to be between 40-50%. This means, out of ten people
that you and I know, four to five of them have divorced or are going
through the process. The question is, Who's at fault? Personally, I believe that each individual is responsible for his/her own actions. God
is a just God that He will judge us based on what we know as a result of our actions. More importantly, the church leaders and equivocally those who proclaim to be Christians, including you and me, are to be blamed
for not teaching God's Word as God intended. The lack of sound Bible teaching limits the exercising of the higher power and understanding of His holiness.
The
greatest gift that we have as Christians is hope. Through
Christ's crucifixion and resurrection bring forth the Hope that in
Christ we have eternal life. We cannot undo the sins of the past; but the Bible says to ask and it shall be given.  When we ask for forgiveness, God removes our sins so far as east from the
west (Psalm 103:12) and cast our sins to the deepest bottom of the sea
(Micah 7:19). We have all the more reasons to be grateful and give thanks.
Finsrak
uh pa ma ikaclah nusesr inge kuht in eis ac in sang kihfucs moul lasr
uh in mwo ye mutun God met na tufwa nusin mwet uh.
It is good to have questions as long as we have an open mind to allow the power of the Holy Spirit to work in us and answer any questions. We must always have a place for the Holy Spirit to do its part through prayers. Thank you and "Take Blessings."
*******
September 1, 2015 
Marriage Is A Picture of God's Love  
By Surleigh Y. Tara
I wish there was a short answer that can explain the topic. However, I will briefly highlight three parts
that we need to focus on in order that we can wrap around our thoughts
to understand the picture of God's Love. The figure below (Figure 1.0) also explains how the cross bridged the gap that we can regain the relationship with God.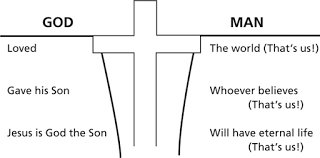 Figure 1.0
First, let's look at Genesis 2: 22-24 which give us the context that
God made a woman from the rib He had taken out of the man. Then God
said, the man must leave his father and mother and is united with his
wife and they become one flesh. In the passage, we can conclude that
this relationship is heterosexual, mutual, and a covenant.

Secondly,
in the New Testament, the Son of God fulfilled the command in Mark
10:9, "Therefore what God has joined together, let no one separate." God
also said that He hates divorce. And Apostle Paul instructed the
Ephesians (Ephesians 5:25) for husbands to love your wives, just as
Christ loved the church. Christ gave himself up for the church to be
holy. Figuratively speaking, Christ is compared to a husband and the
church is compared to a wife.

Thirdly,
we can look at the Marriage Supper of the Lamb in Revelation 19:7. The
context that we can draw from this prophecy is that during the time of
The Great Tribulation which is seven years after the Rapture of the
church or believers; after going through the bema judgement where they
are evaluated for the faithfulness to Christ. This framework is symbolic
of a wedding ceremony.

I
hope that this paints a picture of the Love of God through His Son,
Jesus Christ. That all believers will one day be one in Christ which
the Bible describes of the paradise.
*******
August 16, 2015
Efu In Forlah Liki Ma Koluk?
By Surleigh Y. Tara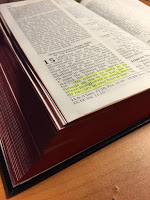 Len wo nu suwos kewa. In wi pac paing kowos kewa ac akkacsrui ke
nunak lasr kewa ke mwe lutlut ke week misenge uh. Fwal na paye mwe luti
inge nuke pacl uh. Ma inge fwakak nusesr in forlah liki ma koluk su ma
kut oru. Paye lac moul lasr misenge uh kuht sang mukuikui lasr in fwasr
met liki akwuck lun God kuh in akfahsrye kulansap lasr nusin God. Bible
uh fwak lac God El God lemta se. Kuht sang ma lun fwalu in fwasr met ke
moul lasr uh, oru God El tiana insewowo ke oru inge. Paye
la kuht tia epasr lah nusin ma srolacllah tusruk muikui lasr in len
nukewa inge use atac ma oacpacna kuht in akfulact nusin ma srolaclah.
Ma inge akkalemye lac pacl se ma kuht sang ma sahyac in eslah acn lun
God, kuht mwet epahsrlah nusin ma srolaclah. Oru God El kasrkuhsrak ke
mukuikui lasr inge.
Kuht
fin loacng nu fin acn Merike (U.S.) la pus mwet uh motko muh mukuikui
lun company se inge suc pangpang Planned Parenthood suc ma news uh fwak
lac elos akfasrye "Abortion" suc ma uniye awowo met liki isuslac. Na
awowo ma anwuki inge, elos forlah kukakin nusin company saye in ikaslah
innek in use money nuselos. Ma inge pa sang kasrkusrak nusin God. Mwe
asor se uh pa mwet Kol fin acn Merike yohk na mwet Christian uh efin tia
srike in tuyak akfasrye ma suwos uh. Mwe asor inge kuh pac in sikyak
oacna ke ma sikyak tari nusin mutun facl puspus (i.e Assyria, Babylon,
Rome, Greece, etc.) e kuh pac in sikyak nu Merike mwetuh fin tiac forlah.
Ma
kunasr mwet Kol lun Alu yen nukewa in prue ke ma inge, God Elan use
nunak munas Lal. Paye lah, oasr mukuikui sufal suc ma kuht enenu pac in
lohacng nuke suc sikyak fin acn sesr sifanna. Ma inge kuht enenu pac in
auliyak kac. Kut fin ne tia oacwac in mwet kol lun alu, tusruk kuht in
forla meet ac akfasrye auliyak lasr uh pac nu in sou lasr sifana. Kais
sie sifen sou enenu in tuyak ac eis kunaclos in loangelah sou lalos liki
mwe ongaiyac su ma e sikyak oana ke Mwe Luti inge akesmakinye kut kac
uh.
Nimet weitok ke ma inge. Ma nukewa ma simlac inge sikyak
oacna ke ma sumuslah akkalemye uh. Jesus sifanna El fwak la moullac lun
sie mwet sikyak misenge. Kuht in tiac tuptupan. Kulo, ke Lung Kuhlacng
Lun God! By Surleigh Y. Tara
*******
August 9, 2015 
Mac Sikyak Uh?
By Surleigh Y. Tara
Nuke muhtengesr in pacl inge in acn ma kuht oasr we, sahp kuhtuh sesr pulakin insewowo yohk ac kuhtuh sesr pulakin welac kuh asor na yohk pac. Paye lah wangin kuh sahyac kuht in suk yohkiyena ke pacl suc ma kuht puhlakin ma upac. In oana ke God El fwak nusel Tokosra Solomon,


"elos fin pre nu sik ac auliyak ac forla liki ma koluk ma elos oru, na nga fah lohngolos inkusrao me, ac nunak munas nu selos, ac sifilpa akwoyela acn selos." 2 Chronicle 7: 14
Paye lah wulela lun God uh kuht fin fasr kac, e tufwa tia kuh in tahfongla. Kuht enenu in sifil pac suk ma suwoswos in fasr kac ac in forlah liki ma sufal kuht oasr kac oana ke God El fwak nusel John in aruhma se lal ke Fwackyuk 2: 5,


"Forla liki ma koluk lom, ac oru oana ma kom oru meet ah. Kom fin tia auliyak liki ma koluk lom, nga ac fah fasrot ac eisla nien lam lom liki acn oan we."
Enenu uh pa kuht in sie sin sie lac ke mwe pre lasr uh. Tui ke kafofo lasr uh ac ngetak nusin God Fulatlana in sang kulo ke ma wolana puspus se El use nusesr. Ac kuht in oacyacpac pre ke mwet wiasr ac sou lasr suc ma oasr ke pacl in welac ac asor lalos. Kuht in sikaleni in siyuck ke Lung Kuhlang Lun God nusesr in konaak mwet kol in masrlosr in tuyak ac akfasrye kulansap lasr in suwos a paye yohk nusin God meet, suc ma e use mwe insewowo mukena yohk nuhsin mwet atalani lasr. Wangin kuh lasr sifana tusruk kuht fin siyuck sin God ke sripac wowo, El ac tufwa long mwe siyuck lasr. Kulo! By Surleigh Y. Tara
*******
In sang kulo nusumwos suc kahsruh ahkyohkye kais sie kunokon nuke malem inge. Finsrak uh pa kuht kewa in orekmaking akuteyac inge in sang akyohkye akwuck and kolyuck lun God nusesr kewa. Kuht in tia readi mukena ac kuht in sang pacl yohk lasr prue siyuk God Elan akyohkye kalem lasr ac oyapa in ikacslah Kahs Lal in akfahsrye kulacnsap lasr uh.
********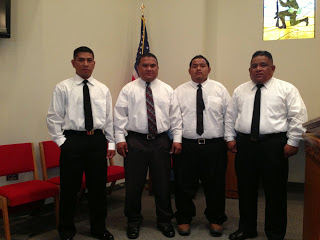 From L to R, Robert Kilafwasru, Surleigh Tara,
Gamaliel Kephas, ac Lipan Welly @Ft. Irwin 2013
"God works in mysterious ways."  Na
lungse in wi pac eis pacl se inge in fwak kulo luk nusin God ke koko wo
Lal pacnahng, kuht kuh pac in osun uh.  Finsrak lasr mwet Christian uh pac kuht in fwasr ke plan lun God nusesr in oana ke akwuck Lal.  Fwin tiac ke God,
kuht mwet na tuhlac nu in ma lungse lun faclu.  This photo was taken
back in 2013 at Ft. Irwin, California.  Nga kulo nusin God lac ke sripen kohko wo Lal oru nga kuh in asruhi lac nusin Tumalel inge.  Finsrak uh pa toeni in sie sin sie lasr uh ma in sang insewowo nuhsin God fulact lacna.  Kulo.  ~ Surleigh Tara